Welcome to the Central Ohio PAMA Chapter!
A Decade of Service and counting!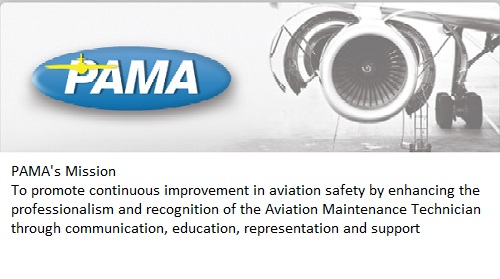 Safety through knowledge!
Our Next Event:
December 9th, 2014
2014 Holiday Dinner
Villa Milano Banquet and Conference Center
"Missionary Maintenance Services"
By Dwight Jarboe : MMS Aviation
Coshocton County Airport I40
Coming Up on the Calendar
March 19th, 2015
Ohio Aviation Maintenance Symposium
The Center for Workforce Development
315 Cleveland Avenue,
Columbus, Ohio 43215
FAASTeam website for Registration

CSCC AMT Symposium Page

Download Vendor Booth Form
Email Address Book Update

You may have noticed our email Newsletters going out in HTML format. This allows us to replicate what's on the website for your review. If you would prefer to receive that information in TEXT format, please reply with "Text Only" in the Subject line and we'll send your messages in that way.
Our last group email was sent on March 1st. Did you get it? If not, the email address we have for you is probably outdated. Send an email to mail@copama.org and we'll get you back on the list!
Current News:
This is a collection of aviation related videos and web links for your enjoyment.
New Job opening posted on February 23rd.
Recent Events
November 11th, 2014
Dr. Judy Van Zante
NASA GLENN Research Center
Topic: "Icing Awareness"
October 14th, 2014
Mr. Tom McClelland
SAFETECH
Topic: "Cylinder Inspection, Repair and Recert."
September 5th, 2014
COAGO 2014
Kyber Run Golf Course

May 13th, 2014
Mr.Stephen Farkas
EPIC Aviation LLC
Topic: "Aviation Fuels - MX/Inspection/Safety"
April 8th, 2014
Mr. Greg Heine
Flightdocs, Inc.
Topic: "Flightdocs Tracker System and Mobile Apps"

March 13, 2014
Ohio Aviation Maintenance Symposium
Single Day Event,

CSCC Main Campus
Workforce Development
Conference Center
February 11, 2014
Mr. Bill Knauf
Constant Aviation
Topic - "Autopilot 101"
January 14, 2014
Mark Harden - FAASTeam
"Aviation Safety Meeting"
"2014 Performance Plan"
December 10, 2013
2013 Holiday Dinner
Villa Milano Banquet and Conference Center
"Antarctic Air Operations"
By Mike Kent USAF MSgt Retired

Meetings and Events! Fall 2014
This year's festive Holiday Dinner was held Tuesday, December 9th at Villa Milano Banquet and Conference Center. The evening was marked with a social hour, buffet style dinner and a light aviation related topic for all who attended.
Our entertainment speaker was Mr. Dwight Jarboe from MMS Aviation at Coshocton County Airport (I40). Mr. Jarboe's presentation outlined his years in the missionary vocation and providing Missionary Maintenance Services to those engaged in missionary work around the world.
Please click on the Title link above to go to the Holiday Dinner page for other links and information. Happy Holidays, Merry Christmas and Happy New Year!
Happy Thanksgiving!/h2>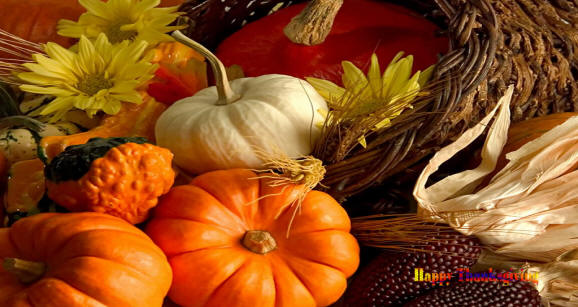 Whether you're working to keep air travelers safe, traveling yourself or just enjoying the Holiday, we wish you a safe and Happy Thanksgiving from all of us at COPAMA!
November 11th Meeting Topic: Icing Awareness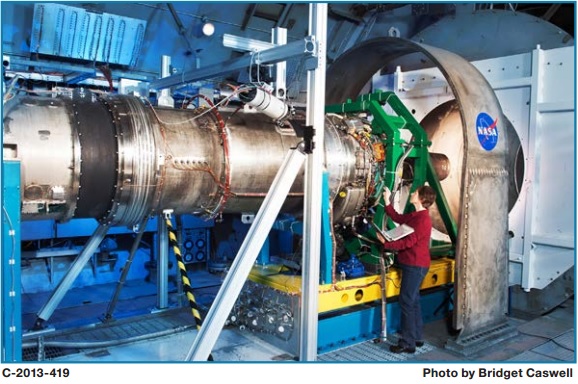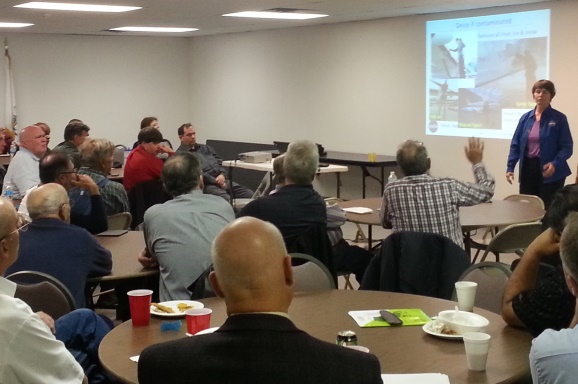 Our November meeting was held at Lane Aviation and featured a presentation by Dr. Judy Van Zante of the NASA GLENN Research Center on "Icing Awareness". The evening began with a short business meeting to vote in four board members who will serve two year terms. Returning board members are Lowell Dowler, Jeff Gruber, Earl Redmond and Gene Sprang.
Brad Primm, President of Lane Aviation, lead the group in a remembrance of Veteran's Day, including a review of all the Service Flags on display in the Media Room, Pledge of Allegiance, and applause for the many Veterans that were in attendance. Lowell Dowler gave an update on the health of board member Richard Cady and proposed that those present send him emails of friendship and encouragement as he continues his battle with cancer.
Dr. Van Zante's presentation started with examples of ground icing, an emphasis on clearing the aircraft of ice, snow and frost from exterior surfaces and a checklist to help in winter preflight activities. She next discussed in-flight icing by type, the danger areas in the U.S., of which Lake Erie and surrounding states are right in the bulls eye for winter icing events. Her presentation included simulator reenactments of recent accidents where icing and pilot's response were main factors in the loss of lives and the aircraft. She noted that changing altitude of plus or minus 3,000 feet can most time minimize the icing event and, if all else fails, declare an Emergency to get out of icing. NASA has developed a new on-line De-Icing Training Course for Pilots for those who may not be able to attend. The FAAs ADDS website is also a great resource for helping with those winter preflight weather considerations.
She finished with a discussing new Engine Icing Research to investigate Super-cooled Droplets causing ice formation in the inlet and low stage compressors of turbine engines, causing effects from a reduction in thrust to engine internal damage and flameout, in extreme cases. The photo above shows her with an engine in the wind tunnel being staged for icing tests. The NASA Glenn facility has the only tunnel in North America that can test all the parameters including altitude for this engine research.
We wish to thank Dr. Van Zante for driving to Columbus and giving such an informative and timely presentation as we enter the winter months! The meeting was posted on the FAASTeam website as topic GL075817 and those who attended will received credit toward their WINGS or AMT awards. The meeting ended with a raffle drawing to support the COPAMA Scholarship Fund.
We hope to see everyone and the Holiday Dinner on December 9th and invite you to purchase your tickets and/or Sponsor the event buy using the link below!
Celebrating Veteran's Day!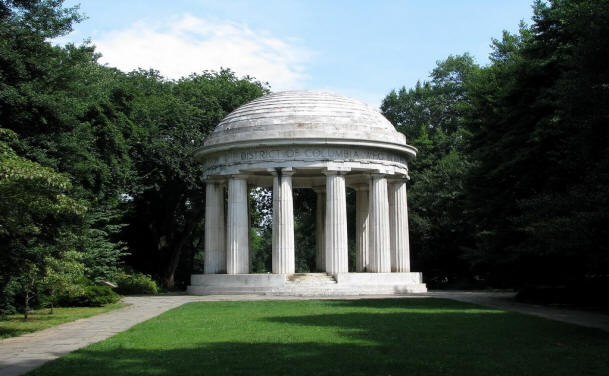 World War I Memorial - Washington D.C.
We hope you'll stop from your busy schedule this Memorial Day to remember those who have served our country so valiantly over the years. This year's focus is the troops from World War I that fought in the trenches of Europe and engaged in aerial combat for the first time in history.
Special thoughts of our own Eddie Rickenbacker from Central Ohio who won the Medal of Honor for his 26 victories and the Rickenbacker International Airport that bears his name in the southeast corner of Franklin County.
This war was the nursery for modern aviation as this new technology was advanced by those first engagements in the skies over Europe. Today, all the branches of our U.S. Military have some form of aircraft to accomplish their missions of protecting and defending our country around the world. Thank you Veterans for your dedication and service!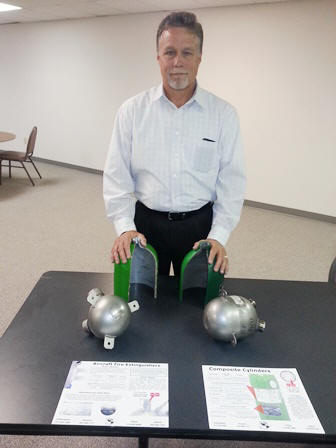 Our October meeting featured a presentation by Tom McClelland of Safetech USA on "Cylinder Repair, Maintenance and Certification". Safetech's closest facility is located just east of the Indianapolis International Airport and they offer free pickup and delivery of life vests, rafts and cylinders for their customers here in Central Ohio.
Our evening started with a short business meeting to open nominations for next year's replacement board members. Current board members running for re-election are Lowell Dowler, Jeff Gruber, Earl Redmond and Gene Sprang. The election will be held at November's meeting.
Tom's presentation included cutaway bottles to show construction and possible hidden damage along with a PowerPoint with photos of bottles, their identification markings, DOT and FAA guidance documents and Hazmat shipping procedures. Tom elaborated on units they had received for recertification that had to reluctantly be condemned due to marking errors, damage in critical areas and internal corrosion.
We want to thank Safetech and Tom for traveling to Columbus and providing an informative and safety related topic. We finished the evening with a raffle drawing to support the COPAMA Scholarship Fund.
After having issues related to hackers and some reorganization, PAMA National turned on their new website around the middle of October for their members and the public. Please visit by clicking on the title link above and check out the features, photos and information.
This year's Central Ohio Aviation Golf Outing was a great day of golf held Friday, September 5th at Kyber Run Golf Course. The report on the outing is now available for view by clicking on the hyperlink above.
The report shares data about the event, acknowledges all our Sponsors, Vendors Players and Volunteers with plenty of photos in our Photo Gallery of the Course and Team Members. Just select COAGO 2014 in the pull down menu and please check back for updates.
"Ride for Richard" Lunch Follow-up
The bicycle enthusiasts at Limited Brands Flight Department invited everyone to a fundraising lunch July 29th for the local Pelotonia 2014 Event completed August 8th through 10th. 100% of all funds raised by Pelotonia Riders, Virtual Riders and Volunteers directly supports cancer research at the Ohio State University Comprehensive Cancer Center- James Cancer Hospital and Solove Research Institute (OSUCCC-James). Pelotonia dollars support four key areas at Ohio State's cancer program; The Pelotonia Fellowship Program, Idea Grants, Tools for Discovery and Bringing the Best to Ohio State.
The BBQ plate lunch was held in Lane Aviation Hangar #4, with 165 people in attendance. The flight department provided the lunch so all of the $10.00 donations go to Pelotonia. Richard Cady, a member of their flight department and a COPAMA board member, was in attendance and met by attendees wearing their "Ride for Richard" Tee Shirts which were on sale to help support the event.
Richards was diagnosed earlier this summer with Adeno Carcinoma and is currently receiving chemotherapy treatments. He enjoyed the support and well wishes of those who attended the lunch and tried to see and greet everyone. The members of the flight department should be proud of their efforts to bring everyone together and a few even shaved their heads to display unanimity with Richard. We sent our best wishes for good weather and safe travel to the Pelotonia Riders who pedalled the many miles over Ohio that weekend.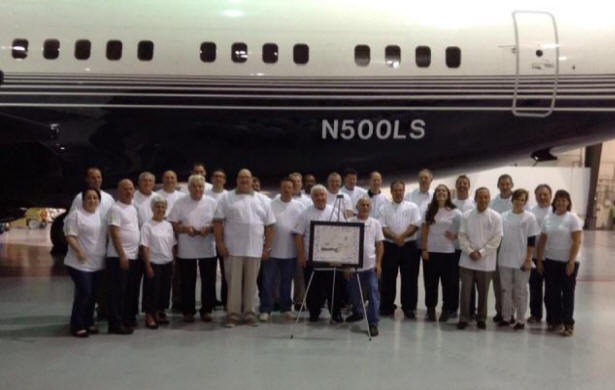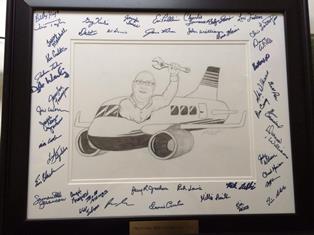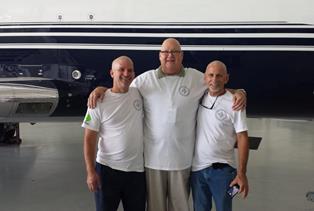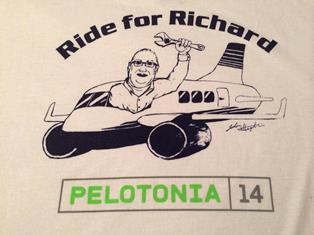 The following message comes from Gary McCauley of Aero Battery.
Aero Battery would like to let all our friends and customers know of our secretary, Tonya, who passed away on June 30 2014. She worked for us 8 years and enjoyed helping customers, working hard solving problems for both you and us. We will miss her since she was a very good worker and friend.
We were told it was a heart attack; no matter 39 years is much too young. Please say a prayer for her family.
Aero Battery
Invitation to 6th Annual HangarFest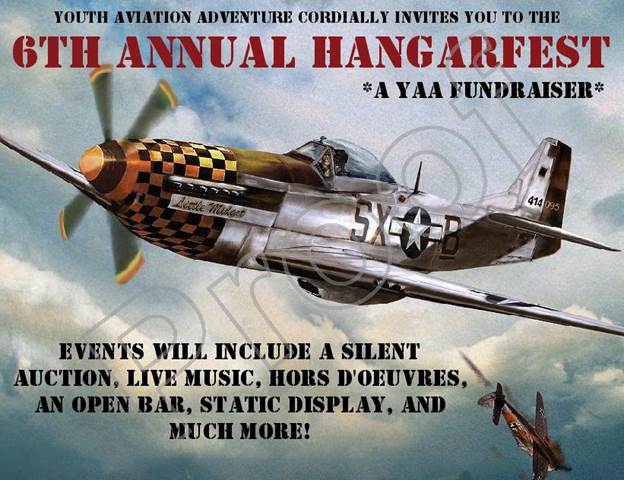 Saturday, August 23rd, 2014
7:00 pm - 10:00 pm
Spirit Aeronautics
4808 E. Fifth Ave.
Columbus, OH 43219
Join YAA for a night of food, fun and airplanes, all to benefit Youth Aviation Adventure (YAA)
Enjoy delicious Hors D'oeuvres; beverages; displays of interesting aircraft; live music featuring hits from the 30's & 40's and a Silent Auction featuring great aviation related items, as well as gift certificates to local restaurants & attractions.
There is no cost to attend but registration is required. You can register online at their website:
www.youthaviationadventure.org . Registration deadline is August 18th, 2014.
You'll meet the Leadership Team and volunteers that make YAA one of the fastest growing youth aviation programs in the nation, with 28 Partner Programs in 17 states!
YAA introduces young people to the exciting world of aviation, unraveling the wonder and mystery of flight, in a high-quality, engaging and educational program. YAA is working to bolster the ranks of young people learning to fly and/or choosing careers in aviation, helping to keep the United States as the world leader in aviation technology, training and manufacturing.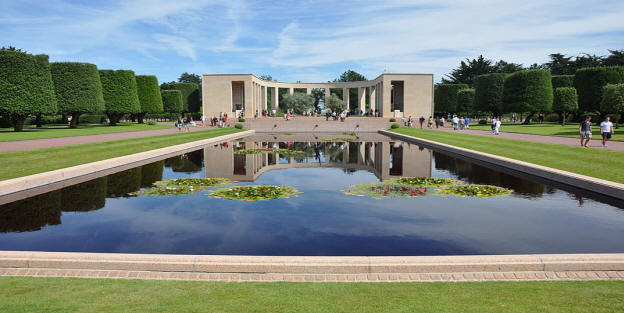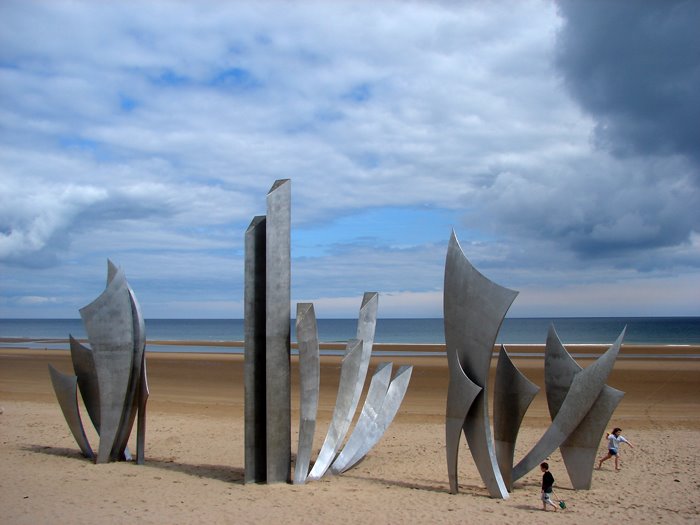 We paused on Memorial Day, May 26th to remember all those who have fallen in service to our great country and are now only days away from the 70th anniversary of D-Day, June 6th, 1944. Ceremonies will be held with thousands in attendance to remember those who crossed this, Omaha Beach and the other beaches on that day. Many will travel from around the world to be a part of this historic event.
Today, the carnage on both sides of the invasion is replaced with a tranquil shoreline looking out on the calm of the English Channel. In the Normandy American Cemetery and Memorial, the crosses, bleached by the sun, stand witness to a portion of the lives given that day in the quest for liberation and peace.
Please remember those members of the greatest generation as you perform your normal activities on June 6th!
National AMT Day!
Each year, May 24th is celebrated as National Aviation Maintenance Technicians Day! We hope you take a bow in observance of the anniversary of Charles Taylor's birthday to acknowledge AMT's and their contributions to safety in the aviation industry!
May 13th topic: "Aviation Fuels - MX/Inspection/Safety"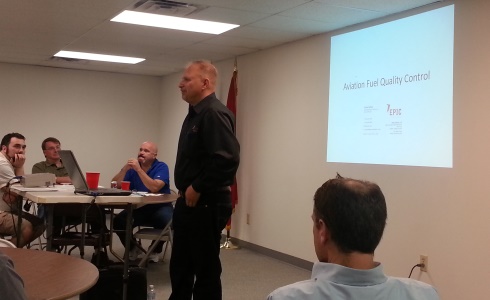 Our May meeting featured Mr. Stephen Farkas from EPIC Aviation LLC with a discussion of Aviation Fuels – Maintenance, Inspection and Safety. The topic covered avgas and jet fuel production, transport and storage from the refinery to the fuel truck or fueling station where aircraft are serviced.
Stephen discussed the differences in quality control and monitoring between aviation fuel and "mo-gas" used to fuel automobiles and trucks. Aviation fuel goes through 20 to 30 tests for specification match and performance before it is released from the refinery for distribution. That monitoring continues as it is transported and stored at airports. He also made note of 100LL fuel which is produced by only 7 refineries, down from 40 in the 1980s. Since it has a high lead content relative to auto fuel, it can't be shipped by pipeline and travels only by barge, railcar or truck.
The discussion continued with features and maintenance of storage tanks and fuel trucks. He provided checklist handouts to detail their daily, weekly, monthly and yearly inspections. He reviewed differential pressure gauge operation and what the readings indicate about the health of the fuel filter media. His presentation included photos of various foreign objects that have been found in filters on disassembly.
We want to thank Stephen for providing an informative topic for our last meeting of the spring session. The meeting was posted on the FAASTeam website and those who attended received credit toward their WINGS or AMT awards.
Our next event is the Central Ohio Aviation Golf Outing which will be held September 5th at Kyber Run Golf Course near Johnstown. Sponsor letters are going out soon and the player registration is set to open on June 1st. Details will be posted here on the website and go out to our mailing list friends and members in the June Newsletter.
If you're not on our email list and would like to receive our Newsletter and Events emails, send your request to mail@copama.org with "Add to email list" in the subject line. If you only wish to receive events information, please include that in the body of the post. Please mark your calendar for COAGO 2014 and invite a friend! Hope to see you there!
Lane Aviation will host an Avionics and Maintenance Open House on Saturday, June 21st. Activities include Free Pan Cake Breakfast, Barbeque Lunch, Avionics Seminars and Display Area with numerous Avionics and Maintenance providers in attendance.
The event will also have a silent auction with proceeds going to the Sam Dodge Memorial Fund, an endowment of the Columbus State Community College Development Foundation.
Click on the header above to download their flyer for more information and post to share with others.
Click Here to RSVP by June 15th.
Electricians wanted for Toledo F-16 upgrades
M1 Support Services is searching for highly skilled and qualified electrical technicians to perform ALQ-213 system and AIFF Group A installations on USAF F-16 Block 42 aircraft located at Toledo (180FW) Ohio Air National Guard. For more information about this job posting, please visit http://www.m1services.com/careers.html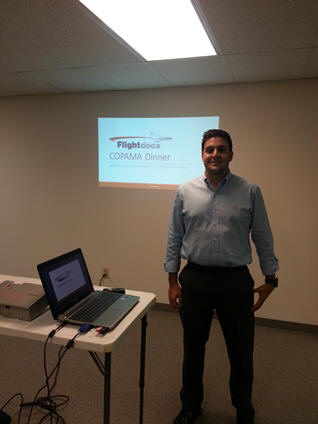 The topic for the April Meeting was "Flightdocs Maintenance Tracking and Mobile Apps" presented by Mr. Greg Heine, Flightdocs' Director of Business Development. He started with an overview of their corporation which was started in 2003 in New York, with just a few corporate operators utilizing their system. Today, Flightdocs tracks over 3,500 aircraft worldwide, and is based in Fort Myers, FL.
Greg then talked about their upcoming product named Flightdocs Enterprise that will include optional modules used by flight departments, allowing them to gather data from their maintenance and operations to generate reports and documents for internal and corporate use. Their goal is to reduce paperwork and replace paper with "Glass" applications. They also are engaged in creating applications that work on all electronic platforms from mobile devices to mainframe computers. This includes research into future apps using hardware such as the "Google Glasses" and "Microsoft Kinect" to provide worksite viewing of task cards and manipulating document images for viewing.
He next spoke about Flightdocs Voice for customers and operators to view new software under development and give feedback as features are completed. This process includes solving Workflow Problems such as, where is the most time spent, errors most common, data missing and duplicate work being performed. They're also reviewing where maintenance teams have the most trouble understanding the functions of the program and where there might be a lack of transparency or communication.
Greg finished by encouraging current customers to sign up for Flightdocs User Voice, allowing them to stay in touch with software development, participate in Beta Testing and be advised of new Live Releases as they become available. We want to thank Greg and Flightdocs for their presentation and sponsoring the dinner for the meeting.
YAA Spring Event - April 26th at OSU Airport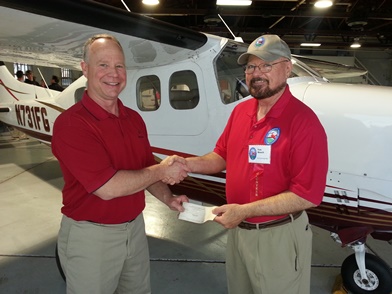 Several COPAMA members were part of the volunteers to help with the Spring YAA Event at KOSU. President Joe Lippert presented YAA Co-Commander, Tim Beech with a check for $1,000 to help support their program that provides aviation training for central Ohio youth. Over 165 youth attended and enjoyed the day of nice weather and aviation education.
Champaign Aviation Museum Gala - April 26, 2014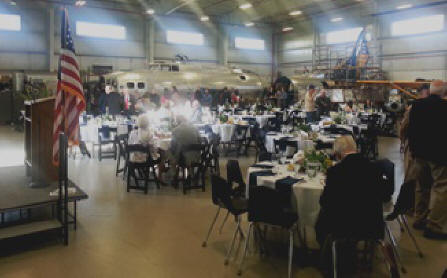 COPAMA became a Table Sponsor at this year's Champaign Aviation Museum Gala held at Grimes Field in Urbana. Shirley and Ralph Graves, Joe Lippert and Lowell Dowler were in attendance to support the fundraiser and listen to the night's main speaker, Amanda Wright Lane, the Great Grandniece of Orville and Wilbur Wright.
The evening also included dinner, a flyover of the B-25 bomber "Champaign Gal" and a silent auction. The aircraft of the museum were available for view with the focus on the reconstruction of the Champaign Lady B-17 seen in the background of the above photo.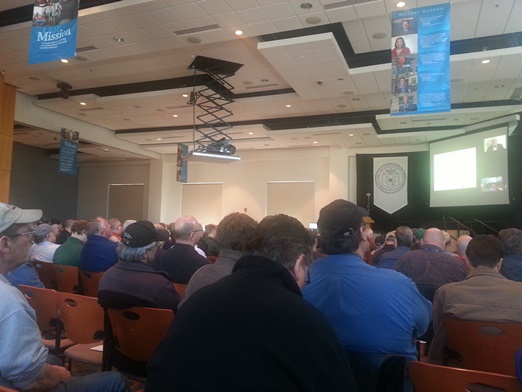 The site of the 2014 Maintenance Symposium moved to the Columbus State Community College Conference Center, located in the Center for Workforce Development Building, on Columbus State's main campus. The format changed to a One Day, Single Session event held on Thursday, March 13th. The session was developed by the FAASTeam Program Manager, Inspector Mark Harden with registration made through the FAA Safety website, www.faasafety.gov.
This year's event was free of charge but did not include lunch as in years past. For the first time, new technology was included by means of three teleconferenced presentation which appeared on the main screen of the Conference Center Ball Room.
Registration took place on the second floor and the vendor displays were positioned throughout the areas of the forth floor. We'd especially like to thank those vendors that provided refreshments for the morning and afternoon breaks.
For all information and updates about the Symposium, please visit the CSCC AMT Symposium website.
COPAMA volunteers gathered on Saturday, March 15th, to help judge the aviation and space related entries in the District 7 Science Day competition . This year we had the pleasure of having Mr. James Kulp of GE Business and Commercial Aviation co-sponsor and attend to help in judging. The event took place at Columbus State's downtown campus off Spring Street and Cleveland Avenues.
This year's winning selections were...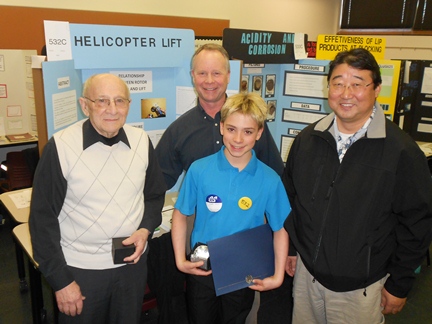 First Place: Andrei Proca, 7th Grade Worthington Kilbourne Middle School
"Relationship of Helicopter Rotor Speed to Aircraft Lift"
Pictured with Andrei are Judges Ralph Graves, Joe Lippert and James Kulp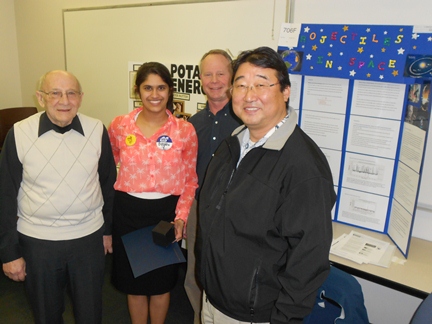 Second Place: Deepthi Thumuluri, 10th Grade Dublin Coffman High School
"Projectiles in Space"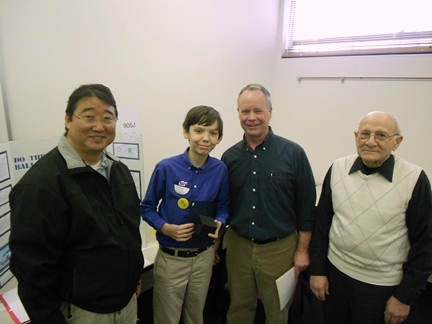 Third Place: Joseph Crump, 8th Grade Metro Middle School
"The Effects of Dimples on a Golf Ball in Flight"
We want to thank GE Aviation, Mr. Kulp and all our judges for their participation in this years Science Day!
MMS Apprentices Receive Testing Scholarship Awards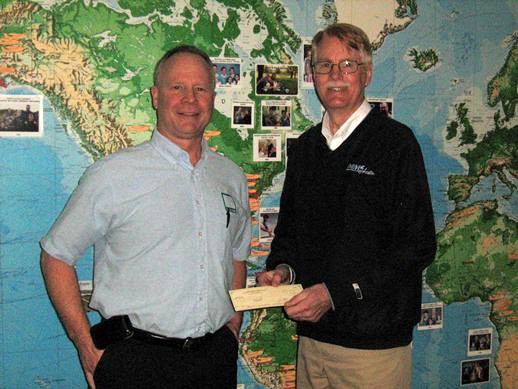 On March 19th, COPAMA President Joe Lippert presented a Testing Scholarship Award check for $900.00 to Dwight Jarboe of Missionary Maintenance Services Aviation. The award will provide funds for two MMS apprentice technicians to pay their computer testing fees to become A&Ps Their training at MMS not only provides the necessary skills to become A&Ps to support missionary aircraft around the world but also allow Mission Organizations to have their support aircraft repaired and overhauled at the MMS Aviation facility in Coshocton, Ohio.
MMS Aviation is a non-profit missionary organization offering experience-based aircraft maintenance training and is supported by contributions from interested churches, businesses and individuals. COPAMA is glad we could help support these students as they enter the aviation industry in support of missionary aircraft and wish them well in their careers.
Click on the link to view the job posting on our Careers Page.
February 11th Topic -
"Autopilot 101" by Bill Knauf of Constant Aviation
Mr. Bill Knauf, Avionics Technical Support Manager for Constant Aviation gave our February presentation on basic autopilot features and operation. The meeting took place at Lane Aviation's Media Room on the second floor, 4387 International Gateway, Port Columbus International Airport and included a social gathering and light dinner.
President Joe Lippert welcomed members and visitors which included Mr. Brad Primm, President of Lane Aviation who replaced Tom Deuber in 2012. Joe's PowerPoint included information about COPAMA, our website, upcoming events, a thank you to Lane for the use of their facility and the introduction to Bill's presentation.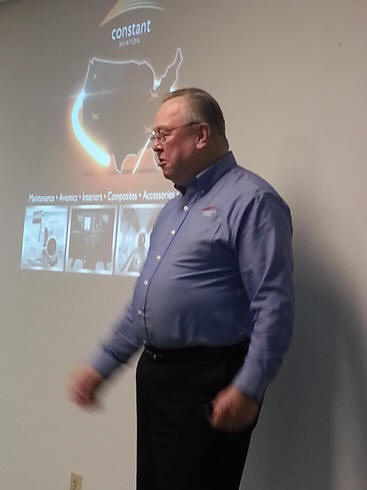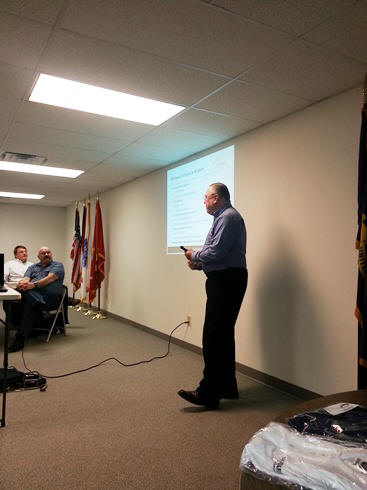 Bill started with a review of his aviation career and his many years in support at Honeywell from which he retired in 2010. He then took on his current position for Constant, providing free help and guidance in problem solving for Constant customers who are only being billed if technicians or engineering support is required. He noted the MRO facilities that Constant has spread across the U.S., highlighting the one located at Cleveland Hopkins Airport which is the largest MRO in Ohio. He discussed their many areas of support including major engineering and structural repair of several airframes.
He then focused on the Autopilot and it's components, basic Flight Director systems and the many sensors that provide inputs and feedback to those systems. The presentation which was created long ago to give mechanical support technicians at Honeywell an overview of autopilots elaborated on the function of the main units including air data sensors, servos, gyros, AHRS and IRS units.
He finished with some helpful tips on operating techniques to minimize data errors and problems that pilots may experience while airborne. We want to thank Bill and Constant Aviation for his presentation and purchasing the catering for dinner. The evening concluded with the drawing of raffle prizes.
This meeting was posted on the FAASTeam website and attendees who signed up received either 1 hour of credit toward their WINGS or AMT Awards.
January 14th meeting - FAASTeam P.M. Mark Hardin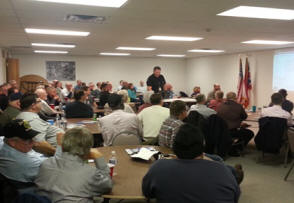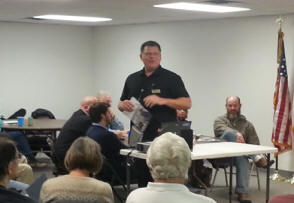 Our first meeting of 2014 featured a presentation titled "Aviation Safety Meeting/FAASTeam 2014 Performance Plan" by FAA Inspector, Mark Hardin, our FAASTeam Program Manager for the Columbus F.S.D.O. It included an overview of local accidents/incidents and the FAASTeam targeted approach to address known and perceived risks associated with the General Aviation Community.
The presentation, which was posted on the FAASTeam website drew a group of 53 attendees which included 38 who had signed up to qualify for WINGS and AMT award credit. The initial slides of the presentation gave statistics on the 69 accidents that occurred in the Central Ohio area from 2007 to 2013. Although 2013 was the safest of those years with only 4 accidents, the total number of operations has declined from those in the years before the 2008 economic downturn. Landing was the most dangerous of the seven Phases of flight with 35 or 50%.
Part 91 operations accounted for 94% of the accident total with only 3 Part 135 and 1 Part 137 events. The 22 fatalities were comprised of 18 Private and 2 Instrument Part 91 events and only 2 from Part 135 operations. Only one person lost their life in 2013 from an accident in a Sport category aircraft.
Mark emphasized that the FAASTeam's mission is to stress "Prevention of Accidents" by presenting topics on the safe operation and maintenance of the full spectrum of aircraft from light sport to heavy transport vehicles. The FAA Safety website provides a collective source of information and a calendar of topics and locations to get the information out to all who are engaged in aviation. We're lucky to have many volunteer FAASTeam presenters in the Central Ohio region.
The next FAASTeam event in the Columbus area will be held Monday, January 20th starting at 6:00 pm at OSU Airport's Hangar 5. The topic "Aircraft Icing Safety Meeting" will feature Dr. Judy VanZante from NASA's Icing Research Lab and is sponsored by EAA Chapter 9.
Support the COPAMA Scholarship Fund through PayPal!
Last year, when all the State of Ohio Colleges and Universities changed from quarters to semesters, some AMT Students at Columbus State Community College were left without means of funding for their 2013 summer classes.
With all the financial and tax unknowns that loomed over Washington D.C., we decided to create a special Summer Tuition Fund to help them as much as we could. We'd like to thank Colin Campbell and Jet Charters.com for leading off as our first sponsor of the 2013 Tuition Fund.
Although that situation has past, we still have a way to contribute to the Scholarship Fund directly using the PayPal donation button below. Individuals and Corporate Sponsors may contribute whatever amount they wish to give. Corporations who give a donation of $100.00 or more will be added to our Corporate Sponsor page with a link to their website.
Come join us with your contributions to this worthy cause! The full amount of your donations may be tax deductable. Please consult your tax advisor when filling out your annual tax return.
COPAMA Scholarship Fund
COPAMA is a 501(C)(3) Non-Profit Organization. TIN# 43-2013111.
---
Please click on the link above to see what was on the COPAMA calendar for first half of 2013.
Monthly Meetings are held on the second Tuesday of the following months.
January, February, April, May, October and November.
Pre-meeting gathering at 5:30, Dinner at 6:00, Presentation after dinner.
The Ohio Aviation Maintenance Symposium is our March meeting.
The Central Ohio Aviation Golf Outing (COAGO) is our September meeting.
The Holiday Dinner is our December meeting.
Regular Meetings held in Lane Aviation's Media Room.
Lane Aviation's Port Columbus facility at 4387 International Gateway, Columbus, Ohio 43219 is the location of our 6 monthly meetings. We meet in their Media Room on the second floor.
Thank you Lane Aviation and Staff!
We wish to thank Lane Aviation and their staff for the use of their facility and their continued support.
Features of the COPAMA website!!!
This site was generated from a latest generation template providing compatibility with the main web browsers of today and mobile devices. It features "Flash" type animation and the ability to detect those devices that cannot render "Flash" and provide an alternate means to display those same graphics.
Menus help you navigate through the site and the left border of the page provides a direct link to our Next Event, Current News and Last Event information. Back ground music is available with the new site and features 12 different tunes that loop. If you don't care to listen, just mute your sound system for an easy solution. Give us some feedback and let us know what you like or dislike! Page width and font size are controllable by you regardless of which browser or mobile device you use.
If you're a fan of Facebook or Twitter, we've set up groups on both social networks. We're hoping it will provide a local forum for members and give us another tool to communicate with the group. The links to both are at the top right of this page. Jeff Gruber has volunteered to be our first administrator of the two forums and if they become popular, we may need the help of our younger members to help monitor them for us.
Let us know what features you like and if you have any problems viewing the site. Welcome to the new COPAMA Website!
COPAMA's Mission:
COPAMA, is a Non-profit Membership Organization designed to provide a forum for the exchange of ideas, concepts and techniques through communication, education, representation and support related to the Aviation industry.
Chuck Paul received Charles Taylor Award, Sept 6th, 2013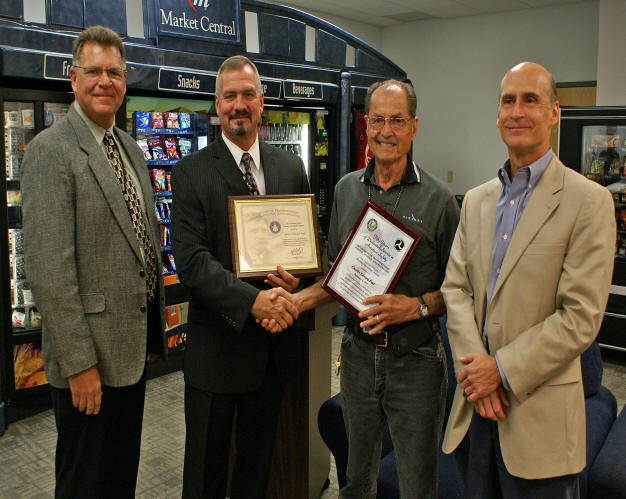 L to R: FAA Inspectors Mark Harden and Jay Wilkins, Chuck Paul and AirNet CEO John Dupuy.
Mr. Chuck Paul of AirNet received the Charles Taylor Award on September 6th for his 50+ year career in aviation maintenance. The award was presented by FAA Inspectors Mark Harden and Jay Wilkins with AirNet Systems CEO Mr. John Dupuy in attendance.
We at COPAMA congratulate Chuck and thank him for his contribution to aviation safety. He joins a long line of Charles Taylor Award recipients that call Central Ohio their home.
Jerry Peer received Charles Taylor Award, July 25th, 2013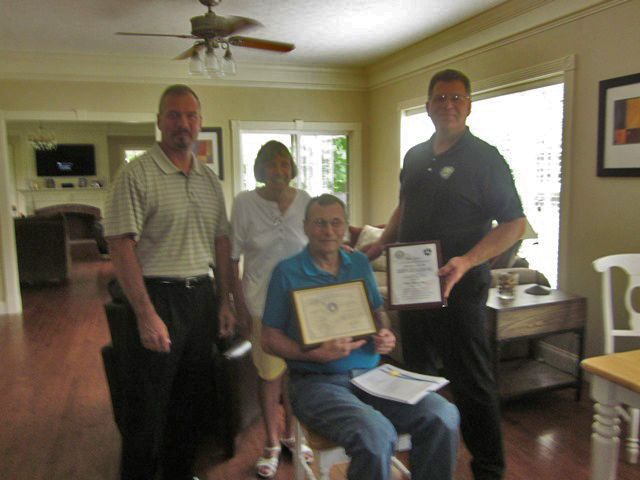 On Sunday, July 25th, Jerry Peer, a long time member of the Central Ohio aviation community received the FAA Charles Taylor Award. The ceremony took place at his home with Inspectors Mark Harden and Jay Wilkins representing the FAA. There were 25 attendees, which included family and friends. Mr. Peer was pleasantly surprised and grateful. Many thanks to Matt Drenten, who play a major role in bringing everything together.
COPAMA congratulates Jerry on receiving the award and thanks him for his long time commitment to aviation safety!
Watch the look on this old pilot, when he see's himself on film 70 years ago crash landing. If you like WWII history, this is a must see. If you like this, please visit our "On the Web" page for more links to aviation sites! Our thanks to Nelson Brown for sharing this link!
What's on FAA TV?
Did you know that there is a host of aviation videos about safety, trending news items, training, NextGen and administration policy, right at your fingertips at http://www.faa.gov/tv/ ? Links on the main page allow you to share the content via your favorite media platform, or you can download the videos as an MP4 for future use.
AirSatOne announces 2013 Air Time Price Guide on their website
Jo Kremsreiter, President of AirSatOne, has notified us that their 2013 Air-Time Price Guide is now available on their website. We've posted this information for our members and visitors who may need such data for their 2013 budgeting process. Thanks, Jo, for this link submission!
Local A&P sets up Columbus Model Rocketry School.
Pete Bricker, a local Airframe and Powerplant technician, has changed his hobby of model rocketry into a training opportunity for students in Central Ohio. His classes range from beginner rubber-band launched rockets to large Level 1 and Level 2 Certification.
If you or your child have an interest in Model Rocketry as an individual or group event, check out the schools website by clicking on the link above.
Pete works for one of the regional airlines at Port Columbus and is the husband of Donna Bricker who was a long term board member and past treasurer of COPAMA.
This page was last updated on 12/13/14.