COPAMA News and Information
Here are links and articles to Central Ohio Aviation news.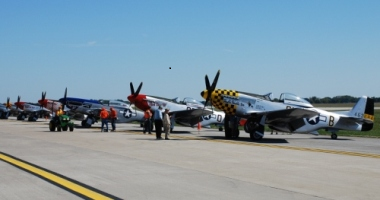 Safety through knowledge!
Our Next Event:
2020 Central Ohio Golf Outing
2021 Ohio Aviation Maintenance Symposium
CANCELLED DUE
TO COVID 19!
Statement from President
Joe Lippert may be found
on home page.

Current News:
This is a collection of aviation related videos and web links for your enjoyment.
Recent Events
COPAMA Board Meeting
October 21, 2020
Nationwide Hangar

Central Ohio Aviation Golf Outing
Friday September 6th, 2019
Willow Run Golf Course
ST Route 310 and 161,
Pataskala, Ohio 43062
2019 Ohio Aviation Maintenance Symposium
March 14th, 2019
Columbus State Conference Center,
315 Cleveland Avenue,
Columbus, OH 43215


Central Ohio Aviation News!
CSCC Announces FAA Airman Knowledge Testing Center.
Columbus State Community College's Testing and Talent Assessment Center would like to announce that they are a FAA Airman Knowledge Testing Center (FAA LAS#43201) through PSI/Lasergrade offering most of the written testing for FAA Airman Knowledge Tests. (At this time they are unable to test for the Inspection Authorization).
To schedule a test please contact PSI/Lasergrade at www.lasergrade.com or 800-211-2754. CSCC Testing and Talent Center at 614-287-5750 or act1@cscc.edu
The Testing and Talent Center is located on the second floor of the Workforce Development WD223)Building, 315 Cleveland Ave., Columbus OH 43215
Pete Bricker, a local Airframe and Powerplant technician, has changed his hobby of model rocketry into a training opportunity for students in Central Ohio. His classes range from beginner rubber-band launched rockets to large Level 1 and Level 2 Certification.
If you or your child have an interest in Model Rocketry as an individual or group event, check out the schools website by clicking on the link above.
Pete works for one of the regional airlines at Port Columbus and is the husband of Donna Bricker who was a long term board member and past treasurer of COPAMA
We need your help!.
We can use always use your help in finding the little errors, bugs or outdated data that you may find.
If you see something that doesn't display correctly or sentences or paragraphs that don't make sense, please drop us a line at web@copama.org so we can correct it.
Sometimes it's hard to see the forest for the trees and an extra set of eyes is always appreciated!
Be a Content Contributor!
Our members work and many airports in the Central Ohio area and may be interested in some event happening at your airport. This information might include visiting vintage aircraft or dignitaries, fly-ins, airshows, etc.
If you know of some upcoming event or special interest item at your airport, pass us an email including some base information and we'll post it here for other members to view.
This page was last updated on 11/17/20.