2018 Events
The following are the meetings and events of 2018.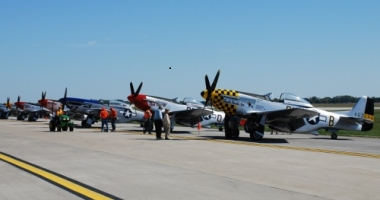 Safety through knowledge!
Our 2018 Calendar
| | |
| --- | --- |
| November 15th | COPAMA Board Meeting |
| October 13th | COPAMA November Meeting Date Change |
| September 1st | Call for Board Member Candidates |
| September 7th | COAGO 2017 at Willow Run Golf Course |
| April 23th | Special Meeting - COPAMA Bylaws Change Revision 3 |
| March 15th | Maintenance Symposium at CSCC Conference Center |
| FAASTeam | Cordless Drill Safety Presentation |
---
COPAMA Board Meeting, November 15th 2018
The Board met at the C.S.C.C. Aviation Maintenance Technology facility at Bolton Field and selected to following officers for 2019.
President - Joe Lippert
Vice President - Charles Jenkins
Treasurer - Earl Redmond
Secretary - Gene Sprang
Board Member Dave Fragale asked to be replaced on the board and Stephen Brown was asked to be nominated, accepted and was elected to serve the final year of Dave's term. Stephen was included in the 2016 Election Ballot and we thank him for his willingness to serve on the COPAMA board.
Many thanks to Dave for his time on the COPAMA Board and his many years of service as the COAGO Chairperson.
Scholarship Report
There are 5 applicants for the 2019 COPAMA Scholarships and the board agreed to fund all those requests. There are still a few 2018 and 2017 awards to be paid out as those technicians complete their training and complete their FAA testing.
2019 Maintenance Symposium
The Ohio Aviation Maintenance Symposium (OAMS) will again be held at the Columbus State Community College downtown camps on Thursday, March 14th. Notices will go out for the 23 Vendor Booths during January and the price will not change from last year ($175.00).
Central Ohio Aviation Golf Outing 2019
Friday September 6th at the Willow Run Golf Course, Rt 161 and 310 near Pataskala, Ohio
COPAMA Board November Meeting Date Change
Dear COPAMA Members and Friends,
There were no volunteers or nominations for Board Member Candidates received by the October 13th deadline. Given that fact, the current Board members with expiring terms have agreed to continue their service.
The November 12th meeting date for election of those four board members has been changed due to scheduling conflicts with one or more of the the group. We now will meet on Thursday, November 15th at 7:00 pm at the Columbus State Aviation Maintenance Facility, 5355 Alkire Road, Columbus, Ohio 43228.
The evenings agenda will be the following and you are invited to attend.
Election of Board Members

Selection of Officers for 2019

Discussion of 2019 Maintenance Symposium

Review of COAGO 2018 and discussion of the 2019 COAGO Event

COPAMA Scholarship Fund and 2019 applicants

Any other items that are submitted for Board consideration.
Call for COPAMA Board Member Candidates!
Dear COPAMA Members and Friends,
As a 501(C)(3) Non-Profit organization, COPAMA is guided by a Board of Directors comprised of 7 people. Governed by our by-laws, we elect 3 directors in odd years and 4 in even years.

This November, 4 members are up for re-election having served their 2 year term starting in December 2016. They are Jeff Gruber, Earl Redmond, Gene Sprang and Lowell Dowler. If you are interested in continuing the mission of COPAMA and care to run for one of the 4 board positions, please let us know so your name can be added to the ballot.

Board members serve for a two year term and take a minimal time commitment. If you like what COPAMA is doing in supporting the AMT students from Central Ohio, please consider running for board member or volunteering at one of our events during the year.

Elections are in November and we will have a special meeting for that process. Nominations will be open until October 13th which is 30 days prior to a November 12th meeting for voting. A meeting notice will go out with candidate names and location details.

Please send an email with questions or comments to mail@copama.org or on the COPAMA Facebook Group.
Thank you,
Your Friends at COPAMA!

Last year's Central Ohio Aviation Golf Outing was held Friday September 7th at the Willow Run Golf Course. The rain earlier in the week made for some extra hazards but the weather on game day changed from a foggy morning to a sunny warm afternoon.
The event entertained 120 golfers and made $8,110 with all proceeds going to the COPAMA Scholarship Fund. It's primary goal is providing help paying for certification testing of new AMTs. Thanks to all the Sponsors, Players and Volunteers that participated and Willow Run Golf Course and their staff that provided the venue!
Please click on the link above to visit the COAGO 2018 report page!
By-Laws Changes passed to Rev3
Special Meeting Monday, April 23rd
at CSCC Bolton Field.
The proposed changes to the COPAMA By-Law were passed by a group of members that met on April 23rd. They will now be submitted to the State of Ohio for recording. Thanks to all who attended this important meeting.
Over the past year, the board has been faced with some changes in COPAMAs ways of doing business. The health of the PAMA National organization that we were a Chapter of and declining attendance to our monthly meetings prompted them to suspend the monthly meetings and the Holiday Dinner event and concentrate on the main fundraising function COAGO, the COPAMA Scholarship program and the outreach program, The Ohio Aviation Maintenance Symposium.
Our original organizational structure involved holding monthly meetings with vendors presentations and topics useful for continuing Maintenance Training and IA Renewal credit. This has been surpassed by the vast amounts of information now published on the internet and the ease that vendors have to disseminate information to technicians in the comfort of their own home. Our topics expanded beyond maintenance to encourage attendance.
We publicized a meeting after the April 2017 meeting to discuss the future of COPAMA and 9 people stayed, 1 member, 6 board members and 2 visitors. The board met after that disappointing turnout and decided to suspend the 6 regular monthly meets pending further discussion.
After several meetings, we have made proposed changes to the associations by-laws and present them here on the website and at the 2018 OAMS Event on March 15th. A meeting will be held in April to vote on these changes by those members in attendance.
The proposed changes accomplish two basic functions. They remove the references to the National Organization and its dues structure and eliminates the monthly meetings, creating a way to elect and sustain the Board of Directors.
The files below are the previous Revision 2 marked to show the areas being removed or changed and the new Revision 3 of the COPAMA By-Laws.
Proposed Changes to Rev 2 COPAMA By-Laws Rev 3
The Ohio Aviation Maintenance Symposium
Thursday, March 15, 2018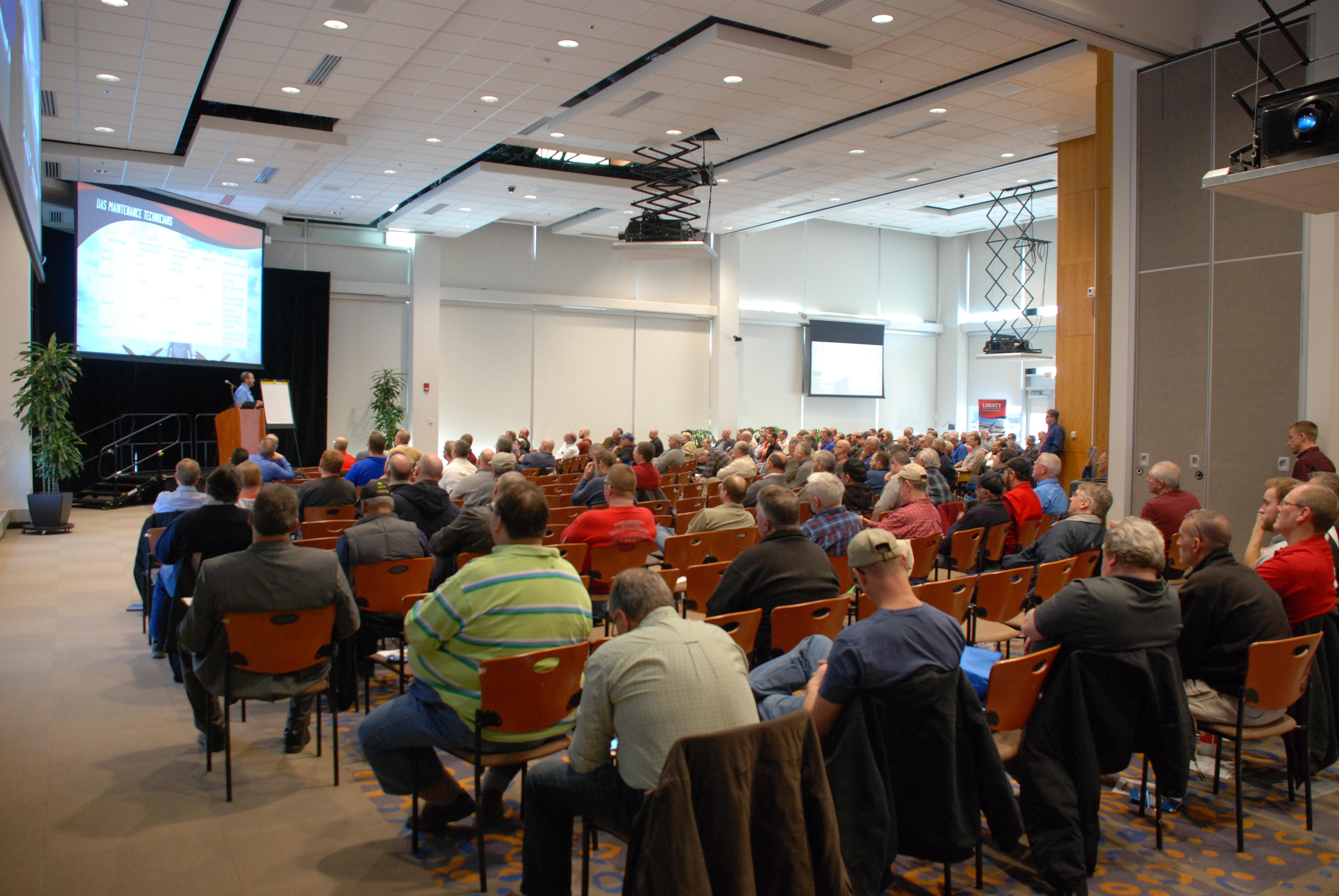 The Location same as last year:


CSCC Main Campus


The Center for Workforce Development




315 Cleveland Avenue, Columbus, Ohio 43215

Many thanks to all those who registered and attended this year's event. Other information may be found at the FAA Safety Team website.
Thank you to this year's Vendor Booth Sponsors!
Symposium coordinator - FAASTeam Program Manager Mark Harden: mark.harden@faa.gov
Please direct questions about the Symposium to Gene Sprang, Associate Professor, Aviation Maintenance Technology, 5355 Alkire Road, Columbus, Ohio 43228. (614) 287-7101
Thanks for your support in making the 27th Ohio Aviation Maintenance Symposium another success!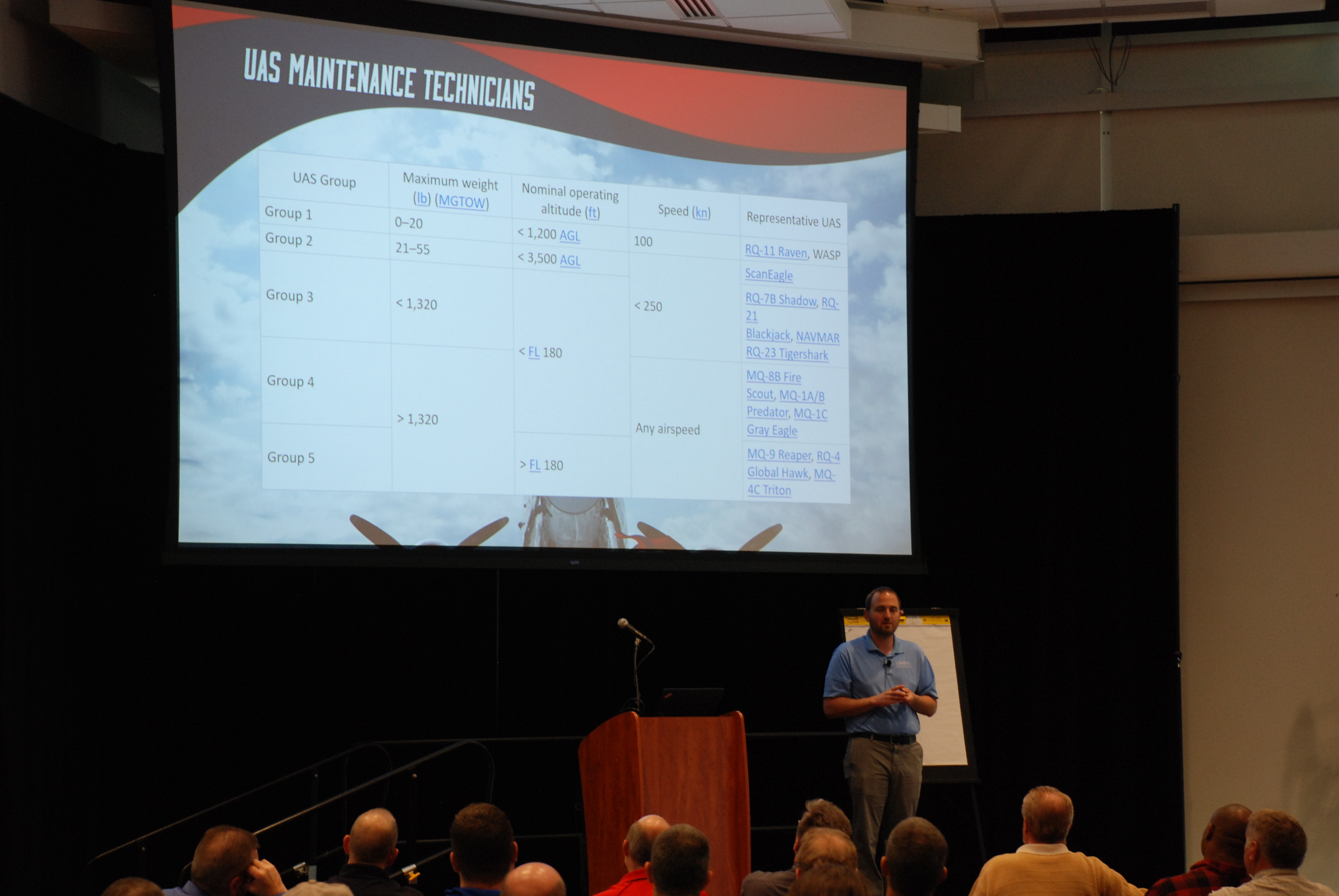 Inspector Mark Harden and the FAASTeam have sent out this safety notice for the 1st Quarter of 2019 on Cordless Drill operation around aircraft. Please take time to review and be aware of the dangers of operating Cordless Drills and Tools in a flammable and/or explosive environments.
This page was last updated on 01/25/22.