COPAMA News and Information
Here are links and articles to Central Ohio Aviation news.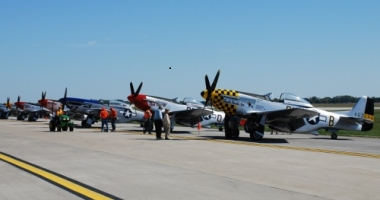 Safety through knowledge!
Current News: 2022
This is a collection of aviation related videos and web links for your enjoyment.
Recent Events 2021
FAA, ECC, CSCC, COPAMA
2022 Ohio Aviation Maintnenace Symposium
Organization Meeting
December 15, 2021
Eastland Career Center

COPAMA Board Meeting
November 17, 2021
Nationwide Hangar

Central Ohio Aviation News!
We need your help!.
We can use always use your help in finding the little errors, bugs or outdated data that you may find.
If you see something that doesn't display correctly or sentences or paragraphs that don't make sense, please drop us a line at web@copama.org so we can correct it.
Sometimes it's hard to see the forest for the trees and an extra set of eyes is always appreciated!
Be a Content Contributor!
Our members work and many airports in the Central Ohio area and may be interested in some event happening at your airport. This information might include visiting vintage aircraft or dignitaries, fly-ins, airshows, etc.
If you know of some upcoming event or special interest item at your airport, pass us an email including some base information and we'll post it here for other members to view.
This page was last updated on 02/03/22.