COAGO 2014
12th Annual Central Ohio Aviation Golf Outing!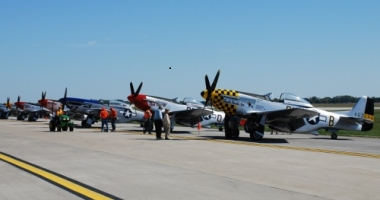 Safety through knowledge!
Kyber Run Golf Course, September 5th, 2014

Held in September and Co-Hosted with Professional Pilots Association

We want to thank our Central Ohio Aviators and Sponsors for their great support of this year's event.

Please check back for this year's amount raised for the COPAMA Scholarship Fund.
Welcome to COAGO 2014!
Every year in September, Central Ohio aviators look forward to this day of golf with their friends and coworkers. This year, we had beautiful weather and filled the course for a forth straight year. 138 players teed off on September 5th to enjoy a day of relaxation, food and raffle prizes for our local aviators, sponsors and guests.
This event, which is co-hosted by the Professional Pilots Association (PPA), has been the main fundraiser for the COPAMA Scholarship Fund which provides monetary awards for tuition and testing fees of local student Aviation Maintenance Technicians. Your participation helps the event proceeds keep the fund ready to help those who request testing scholarship help for next year.
Click on the logo above for more information about the course. This year's Outing Photos are located in the pull down menu on the Photo Gallery page.
We'd like to Thank the following Sponsors for their outstanding support of this year's Central Ohio Aviation Golf Outing and the management and staff of Kyber Run Golf Course for their help in making it happen!
Hole Sponsors
Raffle Prize Sponsors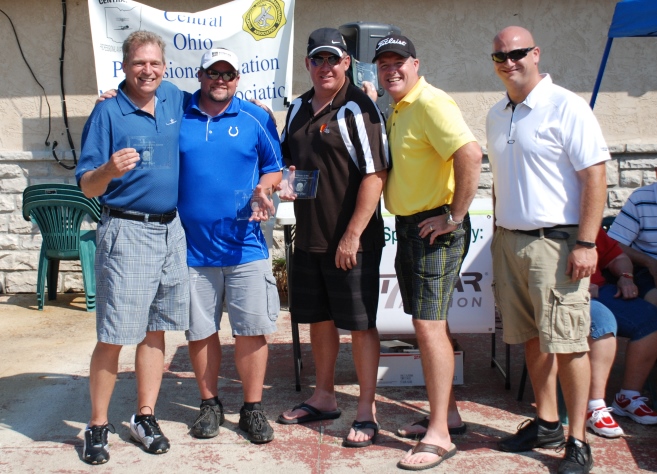 First Place Team *
West Star Aviation #2 (59)
Jimmy Winterman, Nate Mendenahll, Scott Nieset and Matt Jones
* Tied - Determined by Put-Off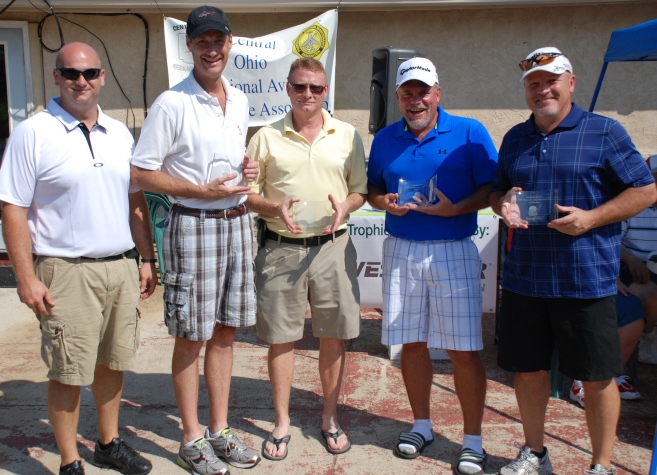 Second Place Team *
Freeman Flying Service (59)
Thomas Freeman, Jamie Castle, Mike Lambert and Sam Cisco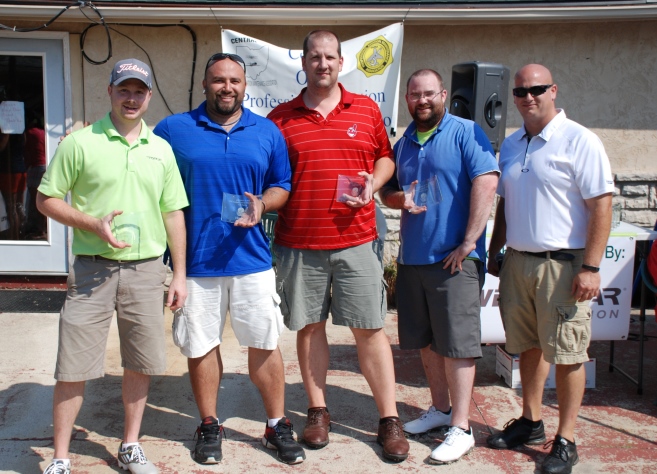 Third Place Team
Team Frias (60)
Tracy Snelling, Ian Frias, Jarred Reidling and Eric Vanauker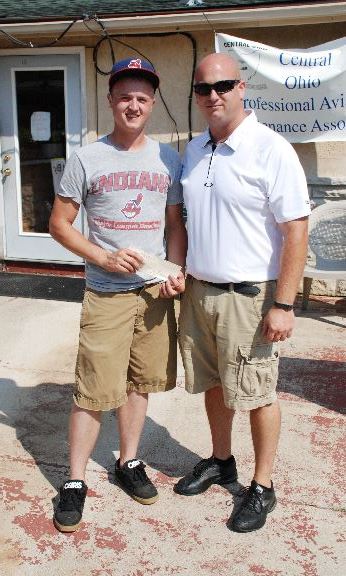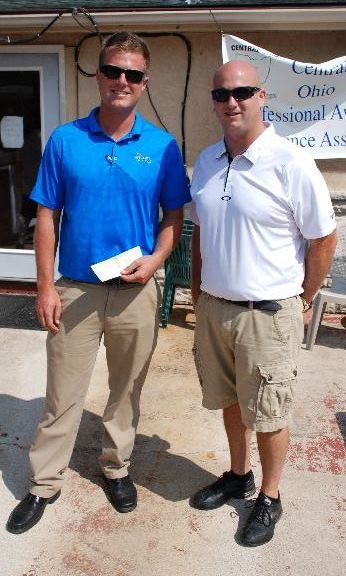 Ray Bartrum Longest Drive Hole 8 Coyle Whitney Closest to the Pin Hole 14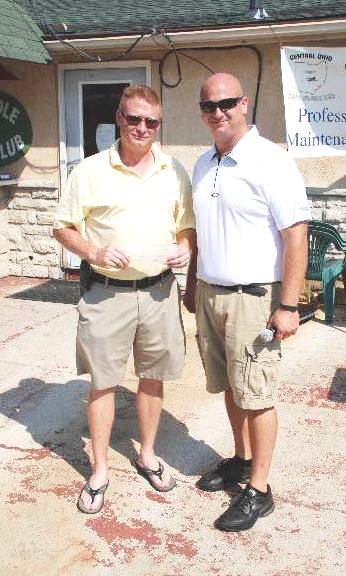 Jamie Castle
Longest Drive Hole 12 - Closest to the Pin Hole 4

Volunteers and Vendors!
The whole event would not be possible without the volunteers and vendors that provide the scheduling, food and elbow grease that a golf outing requires. First acknowledgments go to Dave Fragale and Joe Lippert who have been planning since last year and lead the other volunteers during setup. Next the management and staff of Kyber Run Golf Course for helping make the change of venue easy. The many changes to this years event came off with little or no problems.
Our Food Vendors were Boss Hogg's BBQ of Pataskala and Giant Eagle Catering of Dublin.
The food was savory and there was plenty to go around.
Rounding out the list were those who always step up and do whatever needs done. Earl Redmond took care of finances and worked with Chuck Jenkins, setting up the Beverage Carts, Raffle Prizes and dinner items. Shirley and Ralph Graves sold raffle tickets and helped with the drawing at the end of the outing. Victoria Seger and Lowell Dowler photographed the event and took the team photos. Those are available to view on our Photo Gallery page using the pull-down menu to COAGO 2014.
Last but not least are those smiling faces of the Beverage Cart Drivers as they wove their way around the course to provide refreshments and snacks to the Golfers. They were Bill Otte and Alan Monk from Duncan Aviation, Marie Fura for Honeywell, Lorna Smallwood and Dawn Wilson for Turbine Engine Specialists and Tami Autullo and Lisa Thompson for World Fuel. There's something about a beverage cart pulling up that helps make that last slice or worm-burner seem a little better.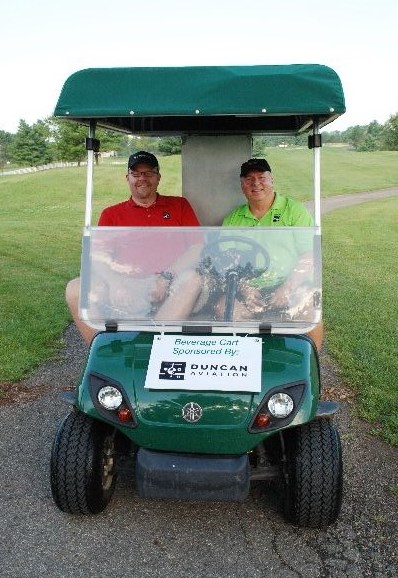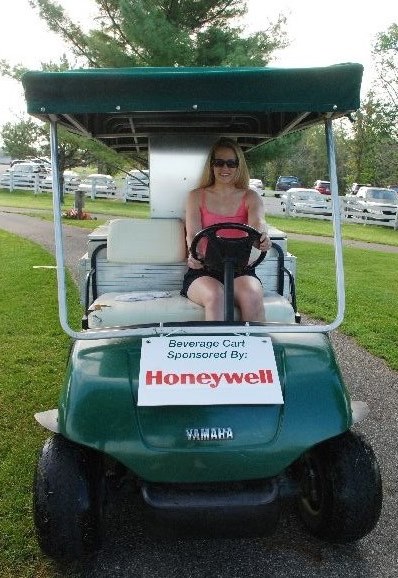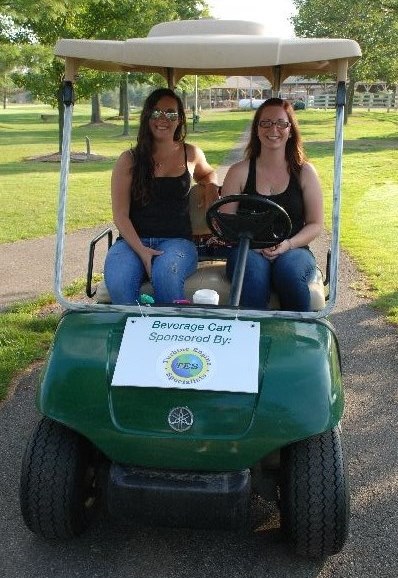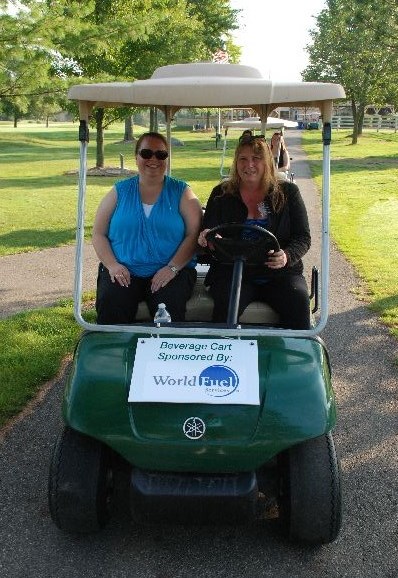 The 12 Annual COAGO golf outing is in the bag. I don't think we could have asked for a better event. The sky was clear and the weather was beautiful. We had a full field this year, thank you to all the sponsors and everyone who participated, this outing wouldn't be possible without each and every one of you.
We had a tie for first place this year that had to be settled with a putt off. West Star Aviation #2 and Freeman Flying Service posted an exceptional 13 under. Matt Jones and Thomas Freeman met at the putting green with one shot at a greater than 50 foot putt to either sink it or whoever gets closer. Matt Jones came up at the victor coming closer to the hole by a margin of 4 feet.
I would like to thank all of our sponsors and vendors who give so generously of their time to play in the outing, donate raffle prizes, and sponsor the event.
Dave Fragale
Golf Chairman 2014
Teams are listed in alphabetical order
by Corporation Name or Main Contact Player Name.
| | | | | | |
| --- | --- | --- | --- | --- | --- |
| Team Name | Hole # | Team Name | Hole # | Team Name | Hole # |
| Aero Battery 1 | 7A | Gruber | 13A | Robson | 14A |
| Aero Battery 2 | 7B | Grumpy Old Men | 2B | Standard Aero | 10A |
| Air BP | 16A | Honeywell | 6A | Stevens Aviation 1 | 2A |
| Aircraft Inspection Svs | 5A | Immaculate Touch | 5B | Stevens Aviation 2 | 13B |
| Big Bombers | 9A | Lane Aviation | 18B | T.E.S. | 1B |
| Constant Aviation | 1A | Let Em Fly | 18A | Textron | 10B |
| CSCC 1 | 12A | Mazz 1 | 17A | Toledo Jet | 8A |
| CSCC 2 | 12B | Mazz 2 | 17B | TriTex Corporation | 9B |
| Dallas Airmotive | 15A | Mitchell | 3B | West Star Aviation 1 | 4A |
| Freeman Flying Svcs | 3A | Mosley | 16B | West Star Aviation 2 | 4B |
| Frias | 6B | Riggenbach | 14B | Winner Aviation | 15B |
| Global Appearance | 11B | Riggs | 8B | World Fuel | 11A |
Darbe, Jaraczewki, Mazanek - 4C
Bailey, Brown, Stream, Vanderkooi - 14C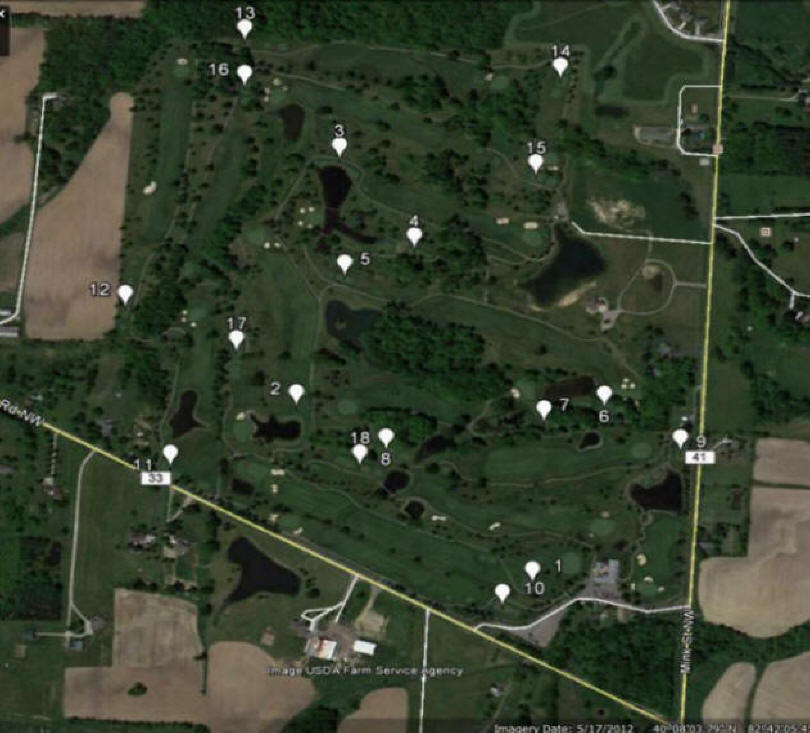 The above photo shows starting tee locations for the holes at Kyber Run Golf Course. For those who are interested in reviewing the course, you may download the Starting Tee locations file and load it into the Google Earth application. Once loaded, zoom-in to view bunker and hazard locations and use the distance tool to measure distances from landmarks of your own choice.
Photos from the Event. Team photos are in the Photo Gallery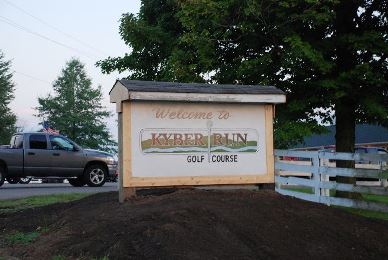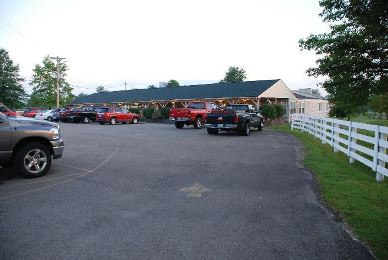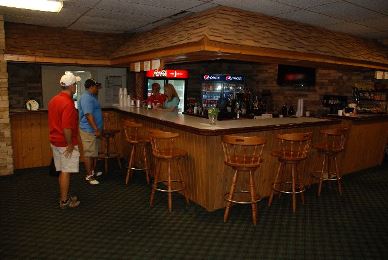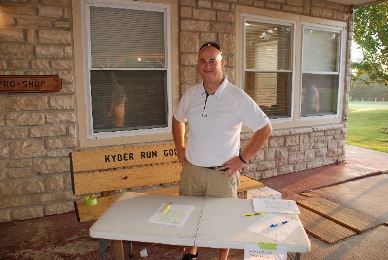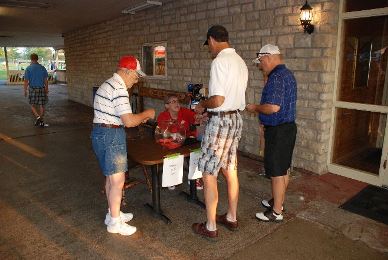 We had a great day at Kyber Run on September 5th.

Thanks for all your support!
This page was last updated on 12/22/21.