COAGO 2012
10th Annual Central Ohio Aviation Golf Outing!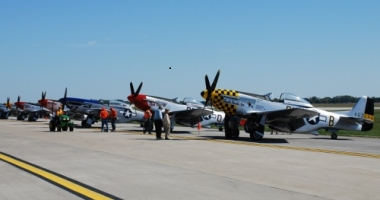 Safety through knowledge!
Willow Run Golf Course, September 7th, 2012
The weather was beautiful for a wonderful day of golf, friends, food and raffle
prizes! Thanks to all the Sponsors, Players, Staff at Willow Run and our great volunteers for their outstanding support!
Held in September and Co-Hosted with Professional Pilots Association

Every year in September, Central Ohio aviators look forward to this day of golf with their friends and coworkers. This year, we had beautiful weather and 151 players teed off to enjoy a day of relaxation, food and raffle prizes for our local aviators, sponsors and guests.
This event, which is co-hosted by the Professional Pilots Association (PPA), has been the main fundraiser for the COPAMA Scholarship Fund which provides monetary awards for tuition and testing fees of local student Aviation Maintenance Technicians. While we still have a few expenses to be determined, the event proceeds will keep the fund ready to help those who request testing scholarship help for next year.
Click on the logo above for more information about the course. Last year's Outing Report may be visited and the Outing Photos are located in the pull down menu on the Photo Gallery page.
COAGO 2012 Event - September 7th.
We hope everyone enjoyed themselves at this years event and look forward to your participation again next year! We'd like your feedback if there was something missing or a suggestion on how to make the event more fun. Thanks for being a part of this fun filled event!
Our Sincere Thanks to the Management and Staff of the Willow Run Golf Course and our volunteers who helped make this event possible!
We'd like to Thank the following Sponsors for their support of this year's event.
Hole Sponsors
Raffle Prize Sponsors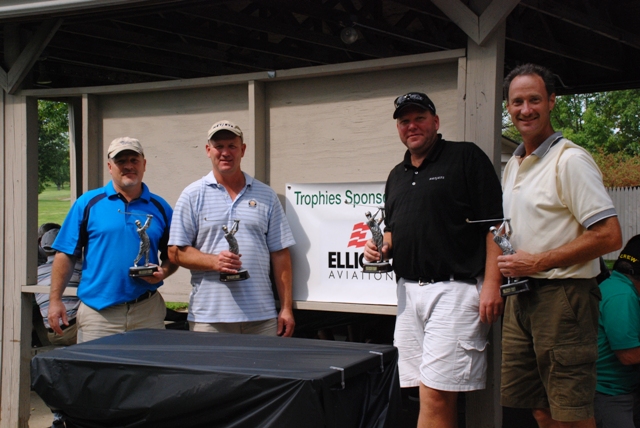 First Place Team
Freeman Flying Service
Tom Bafia, Sam Crisco, Mike Limbert and Tom Freeman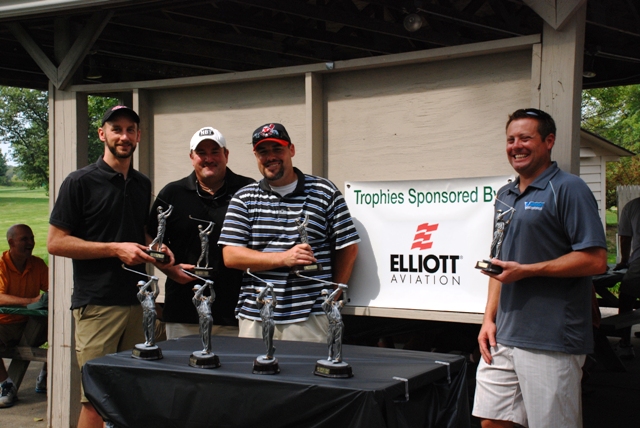 Second Place Team
Aircraft Inspection Services
Tim Sholl, Tim Hill, Dan Tremaine and Nate Cichon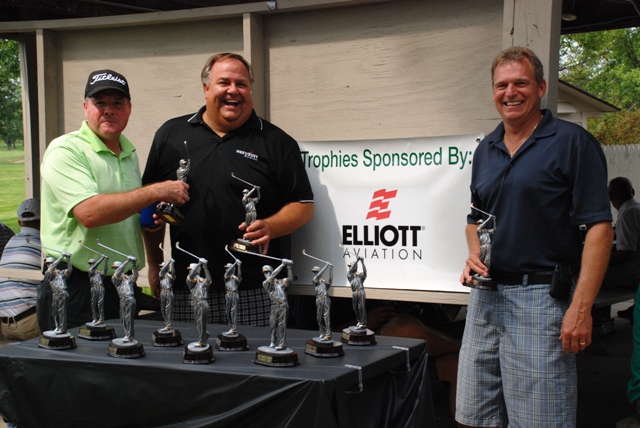 Third Place Team
West Star Aviation
Matt Jones, Dave Godo, Jimmy Winterman and Tom Burr*

*Missing from photo.
Longest Drive Awards
Hole 1 - Tom Bafia Hole 14 - Matt Drumelsmith
Closest to the Pin Awards
Hole 9 - Joe Stanley Hole 16 - Nate Cichon
2012 brought us the tenth anniversary of the Central Ohio Aviation Golf Outing. We just could not have asked for a better day to have the event! We worked with a full field of 152 golfers for this year's outing and the course seemed to be in great shape after sustaining heavy damage from summer storms back in July. I was able to play the course after those storms and witnessed first-hand the damage they left behind.
Through the generosity of our vendors, Dallas Airmotive, Standard Aero, and Duncan Aviation, golfers started the day with a fresh sleeve of golf balls, new towels, tees, and ball markers. The weather was just perfect for some fun and great golf as Team Bafia came in after 6 hours on the course with a winning score of 57, followed by Aircraft inspection Services with a score of 58, with Team West Star rounding out the podium with a score of 59. We almost had a putt-off like the one in 2011.
Golf was followed by a great lunch provided by Bombardier as our lunch sponsor again this year. A post lunch raffle supplied excitement for all as generous donations by Aero Battery, Hawker Beechcraft, Comlux, Lane Aviation, Standard Aero, Constant Aviation, Duncan Aviation, Cap City Jet, Tool Testing Lab, and others were raffled off to the ticket buying crowd.
Please join us next year for the 11th edition of COAGO. Mark your calendars now for the first Friday after Labor Day. Until then, see you next year!
Joe Lippert
COAGO Chairman
The 2012 Team Hole Starting Grid.
Teams are listed by listed in alphabetical order by Corporation Name or Main Contact Player Name.
Team Name
Hole #
Team Name
Hole #
Team Name
Hole #
Team Name
Hole #
Aero Battery 1
18A
CSCC 1
14A
Hawker Beechcraft
6B
Seymour
1C
Aero Battery 2
18B
CSCC 2
15B
Holt
17B
Schumacher
7A
Aerodynamics Inc (ADI)
13A
CSCC 3
14B
Immaculate Touch 1
16A
Spirit Avionics
4A
Aircraft Inspection Svs
3A
CSCC 4
15A
Immaculate Touch 2
16B
Standard Aero
15C
Bafia
5B
Dallas Airmotive
12A
Landmark Aviation
10B
Stearns
8B
Bombardier
4B
Duncan Aviation 1
9A
Lane Aviation
2B
Tritex Corporation
1B
Cobham Avionics
1A
Duncan Aviation 2
9B
Mazzocco
7B
West Star Aviation 1
10A
Comlux Aviation
5A
Evans
2A
Moroscher
17A
World Fuel
8A
Constant Aviation
12B
Gruber
11A
Nationwide
13B
Crone
3B
Haggaan Aviation
6A
Robson
11B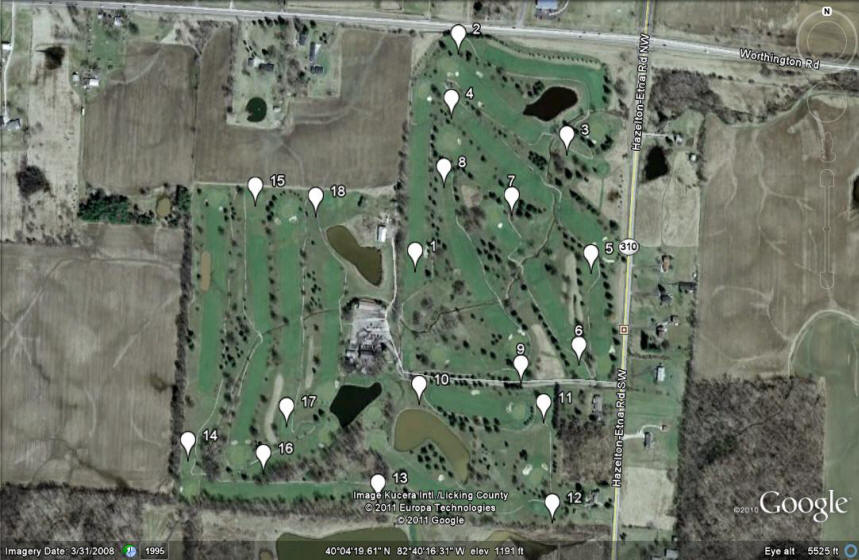 The above photo shows starting tee locations for the holes at Willow Run Golf Course. For those who are interested in reviewing the course, you may download the Starting Tee locations file and load it into the Google Earth application. Once loaded, zoom-in to view bunker and hazard locations and use the distance tool to measure distances from landmarks of your own choice.
Past Golf Outing Events.
Please check out our link to the 2011 Golf Outing Report to learn about last year's event!
If you have questions about this years event, please send us a note at golf@copama.org.
This page was last updated on 12/22/21.