Our 21st Year of Service to Central Ohio Aviation!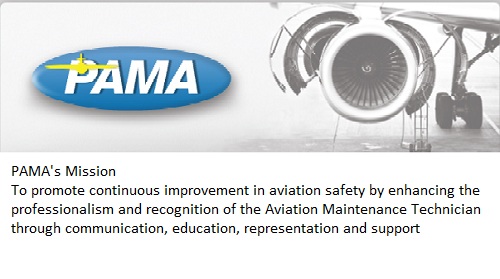 Safety through knowledge!
Our Next Events:
2023
Annual Board Meeting
November 2023
Current News: 2023
YAA at OSU Airport, May 13, 2023
June 16th, 17th and 18th, 2023 Blue Angels, Static Displays including B17 "Yankee Lady"

This is a collection of aviation related videos and web links for your enjoyment.

Come see us at the Airshow along
with the other Exhibits in the STEM Tent.
Retrieve the Aviation Bingo Card and play the game at the airshow!
Memorial Day!
A Day of Remembrance!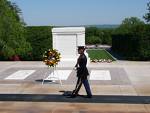 We pause this weekend to remember those who gave their all for our freedom. Have a safe and Happy Memorial Day weekend!

Few things match the experience of visiting the Tomb of the Unknown Soldiers in Arlington National Cemetery. The constant vigil is even more solemn and special during this Holiday when we remember all our fallen and thank all who served. Click on the picture of the Tomb for more about the Guards at the Tomb and their dedication to honor those who lie there.
With sorrow we announce the passing of a Cenral Ohio Aviator and Instructor, Cliff Kelling. He passed away on Sunday May 21st and a memorial service is being held Wednesday, May 24th at the Hoskinson Funeral and Cremation Service, 285 East Main Street in Kirkersville, Ohio 43033.
Visitation is from 12:00 to 2:00 pm with the funeral service Immediately following. Our hearts go out to his family and friends as we share the sorrow of his loss.
Clifford Kelling Memorial Document May 24, 2023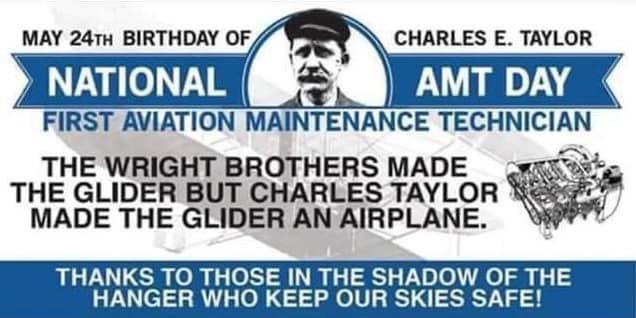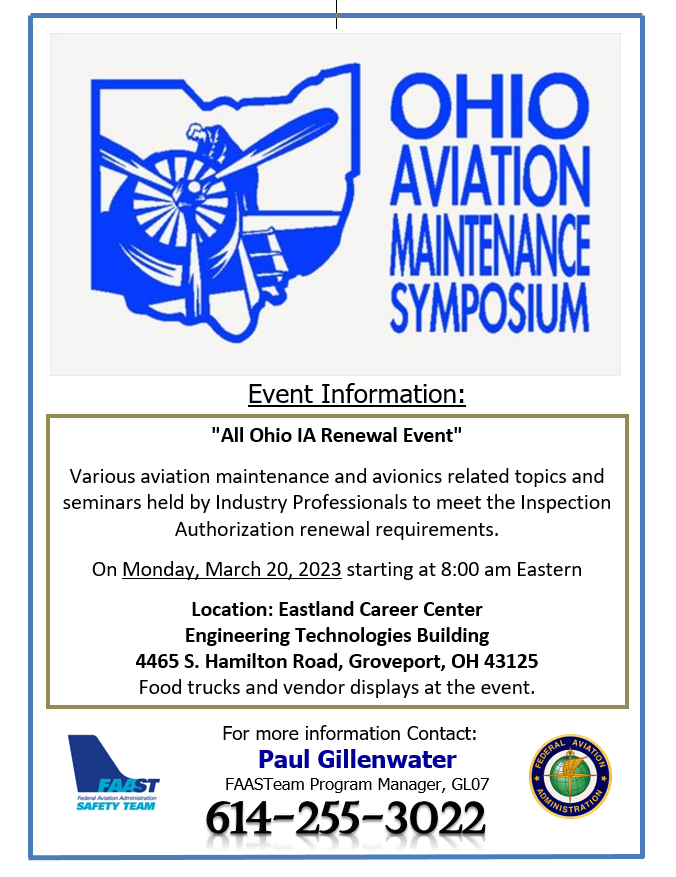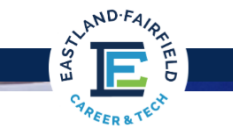 2023 Scholarship Awards granted by COPAMA Board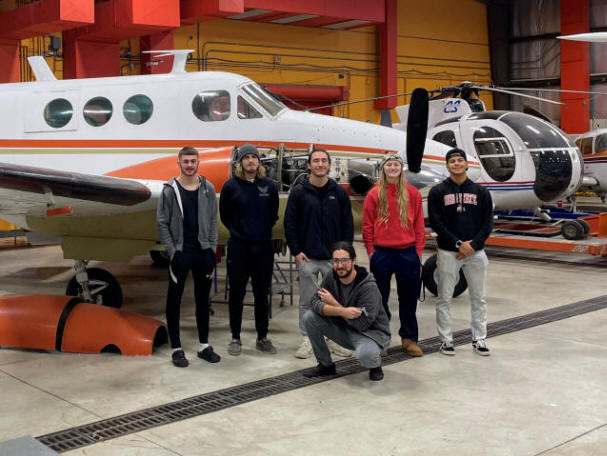 Standing: Austin Novak, Jackson Wollenburg, Marcus Zullo, Abigail Rhodes, Jonathan Sanchez. Kneeling: Noah Alloy
At our November Board of Directors meeting, we awarded $8,250 to six students at the Columbus State Community College Aviation Maintenance Technology at Bolton Field for 2023. This will reimburse each $1375 for their completed FAA written computer exams and their oral and practical exams performed by Designated Maintenance Examiners.
2022 Board of Directors Meeting and 2023 Officers
On Wednsday November 30th, the Board met at the home of Treasurer Earl Redmond to establish plans for 2023 and install new members to the Board. We also discussed future plans for the Association and elect new officers.
Four members of the Board, Jeff Gruber, Gene Sprang, Earl Redmond and Lowell Dowler, were up for re-election. Gene and Lowell will remain on the board for a two year period.
Jeff Gruber had previously left the board for a position with the FAA in Cincinnati and Christopher Deem of CSCC Aviation Maintenance Technology became a full member after filling in as interim for Jeff.
Earl Redmond leaves the board due to health reasons and we thank him for his long service as board member since 2010 and Treasurer since 2012. We wish him and his wife Carol good luck in the future as he continues his recovery.
Bill Otte, Regional Manager for Duncan Aviation has joined the board and Lowell Dowler will take over the Treasurers postion vacated by Earl's leaving. Thank you Bill for your willingness to volunteer and your future input on decisions we make.
2022 Board Meeting Minutes submitted by Secretary Gene Sprang.
The 2023 Officers and Board of Directors will be...
| | |
| --- | --- |
| President | Charles Jenkins |
| Vice President | Christopher Deem |
| Secretary | Gene Sprang |
| Treasurer | Lowell Dowler |
| Board Members | Steve Brown, Joe Lippert and Bill Otte |
Jeff Gruber accepts FAA position at Cincinnati FSDO
Congratulations and good luck to Jeff as he leaves his teaching position at Columbus State AMT facility at Bolton Field and joins FSDO GL05 as an Aviation Safety Inspector. He resigned his position as Vice President and Board Member of COPAMA effective April 5th 2022.
In his letter to the board he stated "It has been a good journey with you all and I am proud to have been associated with this group. I will continue to support the organization within the capacity I can." He and his family will remain in the Columbus area for the present time.
We wish him and his family well as they start this new chapter in his aviation career. He has been a member of COPAMA, Board Member, Vice President and Golf and Holiday Dinner Chairman over the 20 years of the organizations existance.
Upon notice of his leaving, the Board moved to enact Article IV - OFFICERS, Section 2 - Vacancies of the COPAMA By-Laws that allows the Board to fill his postion for the rest of his term which ends November of this year.
Christopher Deem, CSCC Aviation Instructor, has agreed to coordinate distribution of scholarship funds to CSCC student recipients in place of Jeff. He has been chosen and accepted the Boards request to complete Jeff's term on the board. This wiil maintain a CSCC Instructor on the Board after Jeffs departure and Gene Sprangs retirement.
The Board welcomes Mr. Deem aboard and looks forward to his input and participation in COPAMA's future decisions! The Board will soon decide who will fill the vacated VP position.
March 15th was a beautiful day for the return of this years Maintenace Symposium. Hundreds were in attendance and we're collecting final figures to update the website. We also will announce the donation figures to the two scholarship funds. Please click on the link above for the final details!
FAA Awards $5 Million Grant Money!
The FAA awarded $5 million in grants to develop a diverse talent pool of aviation maintenance technicians. The Aviation Maintenance Technical Workers Workforce Development Grants were awarded to organizations that will teach technical skills and prepare participants to pursue aviation maintenance careers. "A career as an aviation maintenance technician opens a wide world of opportunity. These grants will allow us to reach and support individuals who may not have had the chance to pursue this exciting career before," said FAA Deputy Administrator A. Bradley Mims.
Grantees can use the funds to establish new educational programs; provide scholarships or apprenticeships for individuals pursuing employment in the aviation maintenance industry; conduct outreach about careers in the aviation maintenance industry to primary, secondary, and post-secondary school students; and support educational opportunities related to aviation maintenance in economically disadvantaged areas.
Visit the FAA website for additional details about the grant recipients.
Over the years, COPAMA has provided financial support to AMT Students by awarding Scholarship Funds to pay for the written, oral and practical tests required for their A&P certificates. They are tested twice during their two year training and the cost of those tests by PSI and individual Designated Mechanic Examiners (DME) now total $1,075.00.
COVID has had a great impact on the Aviation Maintenace Industry with the shut down of air travel by the major airlines for a period of time, many taking early retirements and leaving the workforce. Now that they are returning to more normal operations, General Aviation techs are leaving to join the airline industry, leaving small aircraft owners searching for mechanics for their repairs and inspections.
We expect new students to seek training in aviation maintenace and fill those entry jobs in General Aviation. We think the requests for scholarship grants will also increase and are ready to provide monitary support to them.
The fund supports aviation in other ways too! We help with aviation educational organizations like Youth Aviation Adventures, a group of squadrons across America that provide training for Scout merit badges and youth interested in aviation. We award testng funds for those ingaged in the A&P Apprentice programs MMS Aviation at Coshocton Airport. They provide another avenue for those wishing to enter service and work on missionary aircraft throughout the world to receive their FAA certificates.
At the end of 2021, the COPAMA Scholarship Fund has raised $187,084 and distributed $165,534 to support AMT students and our various youth groups engaged in aviation related studies. We currently have $21,550 committed but not redeemed due, in part by the COVID Pandemic. Note that once the scholarship award is granted, they have a set period of time to submit the test payment for reimbursement. We have extended that time due to the difficulties associated with COVID-19.
In December we awarded 9 more candidates $1,000 grants which was the total cost at that time. Unfortunately PSI increased the cost of each written computer exam $25 in January.
We have a way to contribute to the Scholarship Fund directly using the PayPal donation button below. Individuals and Corporate Sponsors may contribute whatever amount they wish to give. Corporations who give a donation of $100.00 or more will be added to our Corporate Sponsor page with a link to their website. Many corporations help in other ways by funding our Maintenance Symposium and other events and we couldn't raise the funds for this worthwhile cause without them.
Come join us with your contributions to this worthy cause! The full amount of your donations may be tax deductible. Please consult your tax advisor when filling out your annual tax return.
COPAMA Scholarship Fund
COPAMA is a 501(C)(3) Non-Profit Organization. TIN# 43-2013111.
The Board of Directors met for the annual meeting to discuss the business of the chapter and elect officers for 2022. Topics included Scholarship Fund and Awardees, Potential 2022 Maintenance Symposium, changes of personnel at CSCC AMT Bolton and future of our COPAMA organization. Please click on the link above to view the minutes of the meeting.
Our officers for 2022 will be..
President - Charles Jenkins
Vice President - Jeff Gruber
Secretary - Gene Sprang
Treasurer - Earl Redmond
The other returning board members are Steve Brown, Lowell Dowler and Joe Lippert.
The southeast corner of John Glenn International Airport (KCMH) was once the leading edge of aviation technology as part of the startup venture between Transcontinental Air Transport (TAT) and The Pennsylvania Railroad, reduced the 1929 time to travel coast to coast to just 48 hours.
There is an ongoing effort to restore the original terminal for a new purpose; to become the Ohio Air and Space Hall of Fame and Museum. The project has received State of Ohio grant money and continues to receive donations to transform the historic aging building to it's turn of the 20th Century splendor. Please visit the link above and chip-in to help bring the project to fruition!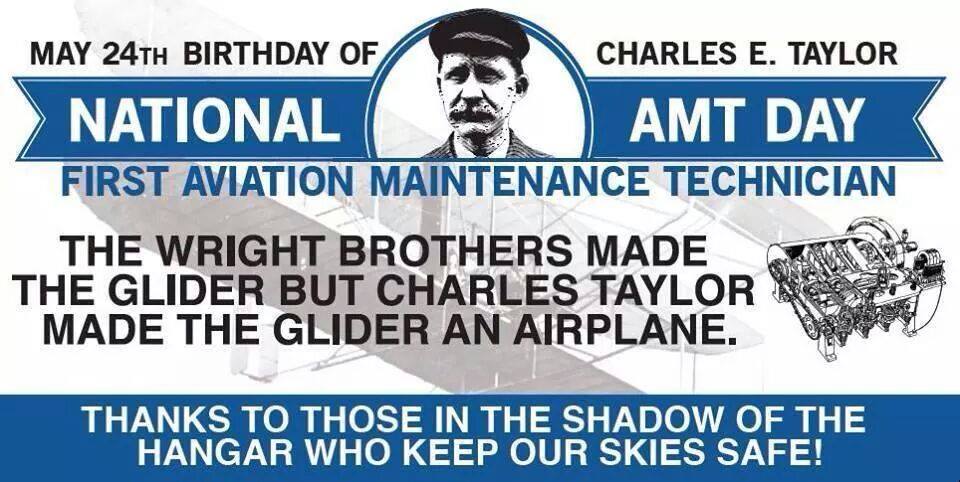 This page was last updated on 06/12/23.